What is Microsoft Dynamics

365 Customer Service?
Customer-Centric Customer Service Solutions With Artificial Intelligence, Performance Tracking Agent Enablement, Omni-Channel Integration
Microsoft Dynamics 365 Customer Service provides features & tools for organizations to manage the services they provide to customers. Customer issues are tracked through cases and all interactions related to a case are recorded. You can create queries, and route cases to the right channel. Service-level SLA can be created and tracked, service schedules can be created, and performance & productivity can be managed.
Dynamics 365 for

Customer Service Features
Get Microsoft Dynamics 365

Business Central
Informed agents take contextually guided actions with 360 view of customer status and requests.
Agents are empowered to seamlessly communicate with clients over the Phone, Email, Chat Support, or even Social Media platforms.
AI and Machine learning guided bots and support pages for regularly occurring customer requests.
Customizations, Collaborations, SLA's, and Workflow enhancements for better user experience.
Gamification tools for Agent motivation and productivity enhancement.
Centralized and easy to access knowledge base with community support.
Rich Media, like images, videos, infographics, etc. can be communicated to customers for increased first-time resolution rates.
Knowledge articles can be scheduled for periodic review to ensure information accuracy at all times.
Ease of knowledge access with categorized, tagged, and structured information.
Knowledge articles can be accessed using mobile devices, and are continuously improved by gathering end user feedback.
Customizable dashboards show real-time details and information needed at each role.
Data analysis and reviews are made easier with interactive charts including data from other apps.
New reports are generated in real-time using AI and BI tools for performance reviews.
Leads and customer evaluation for up-sell, cross-sell and other similar opportunities.
Reports can be tuned for custom KPI's and data points to give specific details of your business.
D365 Business

Central Services
VERTICAL SOLUTIONS & FUNCTIONALITY EXTENSIONS
Corporate Serve offers customization and development of vertical/horizontal solutions for partners. We offer Version upgrade services for vertical solution applications and enhancements of add-on applications.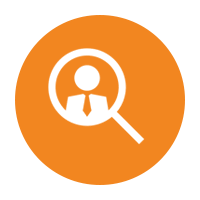 D365 TRAINING & SPECIALIZED SERVICES
Corporate Serve offers online and onsite customized training services. To further enhance performance and productivity of your D365 implementation, we offer integrations with external systems, global roll-outs, BI reporting, and testing.
D365 SYSTEM INTEGRATION SERVICES
Corporate Serve offers end to end integration of D365 with your existing systems and solutions. We offer standard out of box connector implementations and web-services based integration with external systems, developing 'CONNECT APPS' using REST API to exchange data and .Net connectors for seamless integration.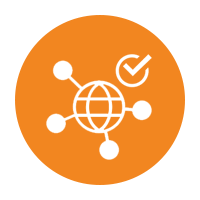 D365 IMPLEMENTATION SERVICES
Corporate Serve offers end to end D365 implementation services from Business Process Study, Solution Architecture, Implementation, Data Migration, User Trainings to final Solution roll-out. With over 700 successful implementations, we have experience in diverse industries to understand your customization needs.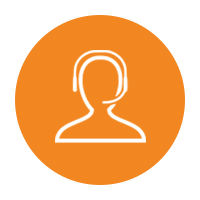 D365 FOR SUPPORT SERVICES
With a network of clients spread across 30 countries, Corporate Serve has a dedicated offshore support team offering 24×7 support. We offer Helpdesk service through support portal, e-mail, chat or phone. Our D365 support team comprises of technical and functional consultants committed to customer satisfaction.