Daily, educational institutions deal with massive amounts of data and information and must have constant access to student information. It is common to practice in many institutions to use manual processes for essential tasks. Such systems necessitate more time and energy, and they are also prone to human error and data duplication. Data integration is nearly impossible in the case of institutions with multiple branches, resulting in error-prone decision making.
Enterprise Resource Planning Software, an integrated cloud solution for complete school and college computerization, is built on the most futuristic and sophisticated "Java" environment.
What exactly is ERP Software for Education Industry?
Education,ERP, is a corporate term for enterprise resource planning that includes or is a single-source information system for all departments across an organization. ERP, or enterprise resource planning, is a single database system that facilitates information and communication across various departments.
The primary goal of ERP software for education Industry is to interact with specific modules designed to communicate with other institute modules. Infinity's education ERP has in-depth functionalities for schools, colleges, and universities that help reduce backup costs and increase efficiency and productivity across the organization.
Educational ERP software systems assist institutions with technical support by automating the complex data management process.
How Can ERP Software Help Your Educational Institution in Overcoming Obstacles?
With the help of our school ERP software, you would notice an increase in administration aptitude and productivity. One of the most significant advantages of ERP software is indeed the exchange of information. Organizations can use our data management tools to provide accurate and timely information to students, parents, faculty, and staff.
A cloud-based educational ERP software can easily preserve and secure data. Furthermore, it makes the data easily accessible to authorized users, allowing for timely decision making.
By computerizing data, ERP systems enhance efficiency by monitoring, accessing, and managing it more accessible. It encourages correctness in information gathering, allowing you to extract relevant data and information.
Almost all administrative tasks that our staff perform manually are automated by in out ERP software. It reduces the workload and frees up time for someone like you to focus on more important activities related to providing quality education.
Mobile-friendly applications
Data storage and access have been simplified.
All operations have been automated.
Errors in data recording are less likely.
Centralized data repository
Less investment of human labour compared to other different software
Systematic workflow management across the organization
Education business has specific challenges that do not exist in any other business. CorporateServe offers a robust and comprehensive solution "SLcM" for education business satisfying the needs of the following segments:
The Education solution of CorporateServe is based on Microsoft Dynamics NAV and caters to the information needs of the following stake holders in education business: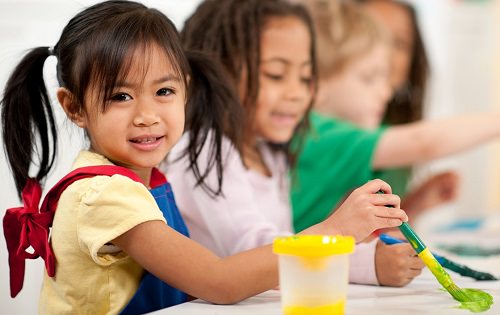 Application Administration:
With our ERP software for schools in India, people can manage all their programmes' applications in one place. When a student applies to a programme, ERP software assists the institute in creating and saving the student's record. It also enables college/school staff to create and send program-related emails.
 Educational institutions must save all types of information and files related to students. They must save PDF files, images, and other types of multimedia files. Sigma IT creates the best ERP software for schools and colleges that can store all multimedia files.
Our ERP software assists you in better defining a course schedule, including dates, classes, and room numbers, and linking it to the appropriate student and instructor. Authorities can also develop an assessment plan for a specific group of students and appoint an instructor to supervise them.
Every day, our best school ERP software assists schools and colleges in tracking and managing student attendance. This module is specifically designed to assist teachers in more easily marking student attendance. ERP software for schools and colleges in India assists teachers in taking students' attendance in less time.
ERP software keeps track of all fees collected from students. As the best institute management software in India, our system categorizes fee data based on the instructions. This system allows authorized individuals to be aware of all fees collected in a class or category at any time.
Our ERP software provides India's best college management system. It supports multi-user functionality, allowing staff members to log in from different locations and devices. With ERP software for schools, related personnel can perform and manage their tasks from anywhere in India at the same time.
User-Friendly and Simple to Use
An ERP software for schools and colleges in India is simple to use. The engineers created it in a sophisticated manner to assist users in performing it without difficulty.
ERP college management system software is fully secured using cutting-edge technology. Furthermore, it maintains data backups to allow users to restore deleted data with a single click.
The solution is web enabled and is a fully secured software application. This can be deployed very quickly and can also be further customized according to the specific needs of an education institute.
Please contact for a detailed study of your needs and a demonstration of our solutions.
Let's get started
Are you ready for a better, more

productive business?
Stop worrying about technology problems. Focus on your business.
Let us provide the support you deserve.
ACT TODAY FOR BETTER TOMORROW
FILL THIS FORM TO GET A FREE CONSULTATION: