What is Microsoft Dynamics 365

Human Resource (HR)?
Move beyond traditional Human Resource with LinkedIn Integration, Artificial Intelligence, BI Driven Forecasts
Microsoft Dynamics 365 Human Resources helps streamline many routine Human Resource record keeping tasks and automate a number of processes. It helps simplify leave & absence reporting, create compensation programmes and benefits administration, perform functions to facilitate recruitment and help with payroll, budgets & tax filings. It enables you to transform employee experiences, optimize your HR programmes, increase organizational agility and discover workforce insights.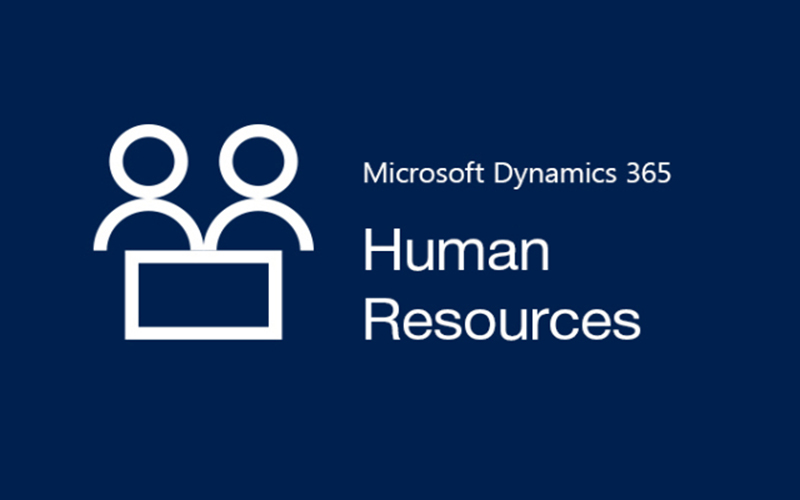 Dynamics 365 for

Human Resource Features
Dynamics 365 for

Human Resource Benefits
Standardize the candidate hiring process with configurable stages and activities. Enable easier collaboration between recruiters, managers, and interviewers to help them attract top talent. Easily integrate D365 for Human Resource with job portals and company website to provide same job description across all channels. Seamless integration with LinkedIn enables recruiters to access the talent pool of the world's largest talent marketplace. Recruiters can quickly screen and shortlist candidates, based on candidate's experiences, skills, and competencies. Recruiters can merge data from LinkedIn and other ATS (application tracking systems) to streamline the interview cycle and speed up the hiring process. Automate interview scheduling across stakeholders with office 365 integration. D365 for Human Resource helps managers and recruiters to collaborate for creating compelling offers with custom approval processes efficiently. Efficiently send offer letters and other communications, and turn candidates into employees.
Streamline the on-boarding process by creating a checklist of documents needed for employee on-boarding. Sharing it with the candidates to get it done even before they join and ensure that new hires are productive from day one. Keep all the stakeholders informed with the real-time dashboard on the on-boarding to-do list. Create a centralized guidelines repository to help newly recruited employees acquire knowledge about company policies, services, and products. Connect new hires with peers who share their interests and skill set to help them build relationships across teams and organization.
Microsoft Dynamics 365 for Human Resource offers a unified dashboard which helps organizations hire, nurture and develop their talent to maximize the potential of every employee. Create a centralized knowledge base for managing employee's skills, certification, experience, educational history, and other competencies. Provide a platform that allows employees to manage their personal information, project details, and additional HR-related information. Identify skill gaps for every employee and help them attain new skills. Define performance goals for the employees, track their progress, and facilitate performance reviews at individual and team levels to ensure that every individual meets their objectives.
VERTICAL SOLUTIONS & FUNCTIONALITY EXTENSIONS
Corporate Serve offers customization and development of vertical/horizontal solutions for partners. We offer Version upgrade services for vertical solution applications and enhancements of add-on applications.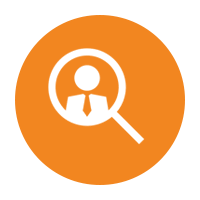 D365 TRAINING & SPECIALIZED SERVICES
Corporate Serve offers online and onsite customized training services. To further enhance performance and productivity of your D365 implementation, we offer integrations with external systems, global roll-outs, BI reporting, and testing.
D365 SYSTEM INTEGRATION SERVICES
Corporate Serve offers end to end integration of D365 with your existing systems and solutions. We offer standard out of box connector implementations and web-services based integration with external systems, developing 'CONNECT APPS' using REST API to exchange data and .Net connectors for seamless integration.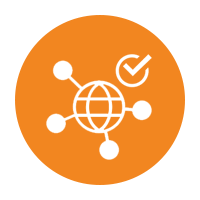 D365 IMPLEMENTATION SERVICES
Corporate Serve offers end to end D365 implementation services from Business Process Study, Solution Architecture, Implementation, Data Migration, User Trainings to final Solution roll-out. With over 700 successful implementations, we have experience in diverse industries to understand your customization needs.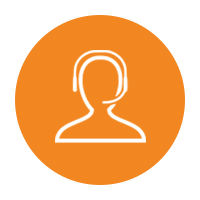 D365 FOR SUPPORT SERVICES
With a network of clients spread across 30 countries, Corporate Serve has a dedicated offshore support team offering 24×7 support. We offer Helpdesk service through support portal, e-mail, chat or phone. Our D365 support team comprises of technical and functional consultants committed to customer satisfaction.
D365 VERSION UPGRADES
Corporate Serve is a Dynamics partner since 1999. Our experts have worked on every version of Dynamics platform and its predecessors. We offer upgrade services for all versions of Microsoft CRM implementations to the latest Microsoft D365 for Human Resource.
Let's get started
Are you ready for a better, more

productive business?
Stop worrying about technology problems. Focus on your business.
Let us provide the support you deserve.
ACT TODAY FOR BETTER TOMORROW
FILL THIS FORM TO GET A FREE CONSULTATION: