What is Microsoft

Dynamics 365 Sales?
Transform your sales using Dynamics 365 with Sales Forecasts, Buyer Engagement, Actionable Insights, Predictive Intelligence
Microsoft Dynamics 365 Sales brings to you all the functionality needed to support a sales process from lead acquisition to closure. D365 Sales is designed to support automation of the sales process from lead acquisition to close of sales. As leads are identified and qualified the system enables you to create an Account, Contacts, and convert them into Opportunities. Progress on the lead, including all communications, and development stages can be tracked to a point of converting them into an Order. You can also generate an Invoice, or integrate with one of the ERP systems, e.g. Dynamics 365 Finance or Dynamics 365 Business Central, to generate invoices. Microsoft Dynamics 365 Sales is a model-driven app that is built on the Common Data Service platform.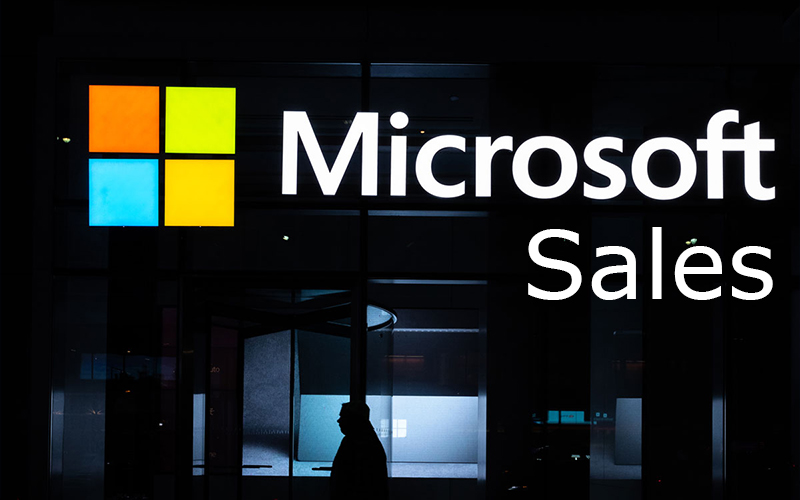 Why D365

Business Central?
Personalized Customer Engagement
Dynamics 365 seamlessly integrates with LinkedIn Sales Navigator. This lets your sales team get insights on customer-centric content to build customer's trust. It enables you to find opportunities to nurture relationships and generate sales. Personalize each customer interaction using information from a single source of truth to keep your sales team informed and be better prepared for every sales interaction. Allow your team members to co-create personalize sales documents with embedded office 365 tools.
Improved Sales Performance
Achieve your targets by setting goals, prioritizing the top goals, and monitoring results. Gain visibility and insights into sales performance and effectiveness with real-time dashboards and analytics. Get timely feedback and take corrective actions. Meet objectives and achieve your goals by motivating and energizing your entire team with fun and exciting team-based unique gamification solutions. Replace repetitive tasks with intelligent automated workflows (email notifications, guided workflows, and smart alert cards) to reduce administrative tasks thereby increasing the selling time of your sales team.
Guide salespeople with the next best step to move each customer relationship forward. Gain better insights by connecting Power BI to bring sales data to life with graphical visualizations. Optimize customer engagement by sharing insights on when and how customers interact with their emails so that they can be more proactive and responsive in their communications. Leverage social media to identify customer behaviors. D365 for Sales provides insights that track buyer sentiments and identify potential competitive threats.
Simplified Sales Execution
Improve sales effectiveness by giving your team social insights, up-to-date company information, holistic view of customers, leads, connects, and opportunities in their pipeline. This targeted and guided information with rich customer profiling enables salespeople to engage in meaningful conversations. Get up-sell and cross-sell recommendations. Work anytime, anywhere, even when there's no connectivity, with an offline mobile application.
Dynamics 365 For

Sales Services
VERTICAL SOLUTIONS & FUNCTIONALITY EXTENSIONS
Corporate Serve offers customization and development of vertical/horizontal solutions for partners. We offer Version upgrade services for vertical solution applications and enhancements of add-on applications.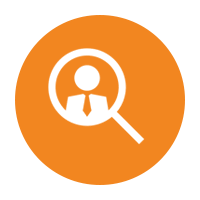 D365 FOR SALES TRAINING & SPECIALIZED SERVICES
Corporate Serve offers online and onsite customized training services. To further enhance performance and productivity of your D365 for Sales implementation, we offer integrations with external systems, global roll-outs, BI reporting and testing.
D365 FOR SALES SYSTEM INTEGRATION SERVICES
Corporate Serve offers end to end integration of D365 For Sales with your existing systems and solutions. We offer standard out of box connector implementations and web-services based integration with external systems, developing 'CONNECT APPS' using REST API to exchange data and .Net connectors for seamless integration.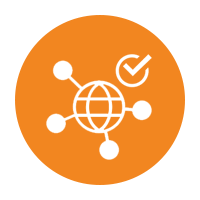 D365 SALES IMPLEMENTATION SERVICES
Corporate Serve offers end to end D365 Sales implementation services from Business Process Study, Solution Architecture, Implementation, Data Migration, User Trainings to final Solution roll-out. With over 700 successful implementations, we have experience in diverse industries to understand your customization needs.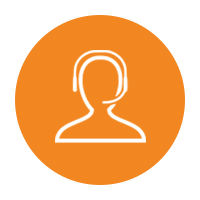 D365 FOR SALES SUPPORT
With a network of clients spread across 30 countries, Corporate Serve has a dedicated offshore support team offering 24x7 support. We offer Helpdesk service through support portal, e-mail, chat or phone. Our D365 support team comprises of technical and functional consultants committed to customer satisfaction.
D365 VERSION UPGRADES
Corporate Serve is a Dynamics partner since 1999. Our experts have worked on every version of Dynamics platform and its predecessors. We offer upgrade services for CRM implementations to the latest Microsoft D365 for Sales and version upgrades of existing NAV and CRM implementations.
Let's get started
Are you ready for a better, more

productive business?
Stop worrying about technology problems. Focus on your business.
Let us provide the support you deserve.
ACT TODAY FOR BETTER TOMORROW
FILL THIS FORM TO GET A FREE CONSULTATION: