What is Microsoft Dynamics 365

Project Operations?
Take Project Management To Next Level With AI Enabled Forecasts, BI Enabled Estimates, Real Time Reports
Microsoft Dynamics 365 Project Operations delivers end-to-end solutions for Sales, Planning, Resourcing, Delivery and Billing to project-based organizations. It helps organizations efficiently estimate and track project costs & revenue, track project progress and cost consumption, manage quoting, pricing & billing and plan projects and assign resources. You can define, track, and deliver project services, with the ability to manage right from the sales stage to invoicing. Your entire team can access the information and real-time analytics they need to deliver projects on time and on budget each time and every time. With embedded Microsoft Project for the web capabilities, seamless integration with Microsoft Teams, plus the adaptability of the Microsoft Power Platform, you get unprecedented productivity, collaboration, and extensibility.

With D365 Project Operations you can plan and estimate projects, track project costs & revenues, forecast resource requirements, manage quoting, pricing and billing, assign and manage resources. The resources fill timesheets for the tasks assigned to them. With flexible pricing models that support expense, consumption, and subscription-based work, the ability to prioritize projects with a single management dashboard, plus forecasting and pipeline visibility, your sales team gets the capabilities needed to deliver a better customer experience, accurately scope projects, and unlock larger profit margins.
The D365 world may seem to have had plentiful to offer already when it came to its previously available bouquet of solutions. Portfolio at that time included Microsoft Planner, Microsoft Project, Dynamics 365 Project Service Automation (PSA) and Dynamics 365 Finance & Operations (F&O). It was however the abundance that created the confusion among the user in deciding which app to use that will best meet their needs. While the Projects focused on project and portfolio management the new Project Operations connects the entire service-based organization. PSA users missed the matured project planning functionalities of Microsoft Projects. While some of the functionalities continue to exist separately , the new incarnation with its Common Data Services, allows Microsoft to integrate the ERP world in Project Operations using the Dual-write integration configuration capabilities. While support and updates for PSA version will cease in October 2024, All roadmap investments and enhancements for PSA will be done through Project Operations. The barrier between 'front end PSA' and 'backend ERP' blends away increasingly in this new application experience.
PSA users will continue to work with the following license transition options of two ( CSP contracts ) and four years ( Enterprise Agreement contracts) to transition to Project Operations. Microsoft with partners like Alle Technologies will work with PSA users to make sure they can switch at their own pace. Once they are ready to move , they will be offered different migration tools.
Dynamics 365 for Project

Operations Benefits
Dynamics 365 for Project

Operations Features
D365 Business

Central Services
VERTICAL SOLUTIONS & FUNCTIONALITY EXTENSIONS
Corporate Serve offers customization and development of vertical/horizontal solutions for partners. We offer Version upgrade services for vertical solution applications and enhancements of add-on applications.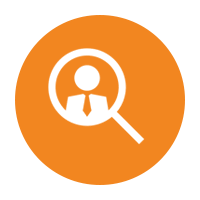 D365 TRAINING & SPECIALIZED SERVICES
Corporate Serve offers online and onsite customized training services. To further enhance performance and productivity of your D365 implementation, we offer integrations with external systems, global roll-outs, BI reporting, and testing.
D365 SYSTEM INTEGRATION SERVICES
Corporate Serve offers end to end integration of D365 with your existing systems and solutions. We offer standard out of box connector implementations and web-services based integration with external systems, developing 'CONNECT APPS' using REST API to exchange data and .Net connectors for seamless integration.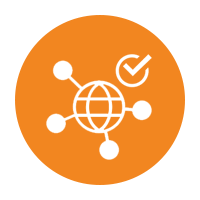 D365 IMPLEMENTATION SERVICES
Corporate Serve offers end to end D365 implementation services from Business Process Study, Solution Architecture, Implementation, Data Migration, User Trainings to final Solution roll-out. With over 700 successful implementations, we have experience in diverse industries to understand your customization needs.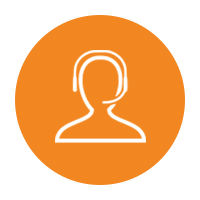 D365 FOR SUPPORT SERVICES
With a network of clients spread across 30 countries, Corporate Serve has a dedicated offshore support team offering 24×7 support. We offer Helpdesk service through support portal, e-mail, chat or phone. Our D365 support team comprises of technical and functional consultants committed to customer satisfaction.
Let's get started
Are you ready for a better, more

productive business?
Stop worrying about technology problems. Focus on your business.
Let us provide the support you deserve.
ACT TODAY FOR BETTER TOMORROW
FILL THIS FORM TO GET A FREE CONSULTATION: