SAP

S/4 HANA Cloud
Ensure Your Business Is Ready for the Future with Intelligent Cloud ERP
SAP S/4HANA Cloud (Public Cloud) is a complete ERP solution that comes with best practices for core business processes in finance, sourcing, procurement, manufacturing, sales, supply chain, and project management. These best practices form the digital core of the intelligent enterprise, where additional SAP products can be easily connected to provide your desired functional scope.
The intuitive SAP Fiori user interface reduces training requirements, allows fast user adoption, and proactively guides users for business tasks. The digital assistant SAP CoPilot – built on artificial intelligence (AI) and machine learning (ML) technology – enables users to interact with SAP applications in natural language and via chat functions. It performs transactions across SAP solutions without leaving your business context. Built-in analytics capabilities and machine learning drive actionable insights for faster decisions.
SAP S/4HANA Cloud connects subsidiaries to an existing on-premise system and allows you to run intercompany scenarios via a two-tier landscape and easily integrate financials. Furthermore, you only pay for what you use as part of a subscription-based model. There are no upfront costs or initial investments.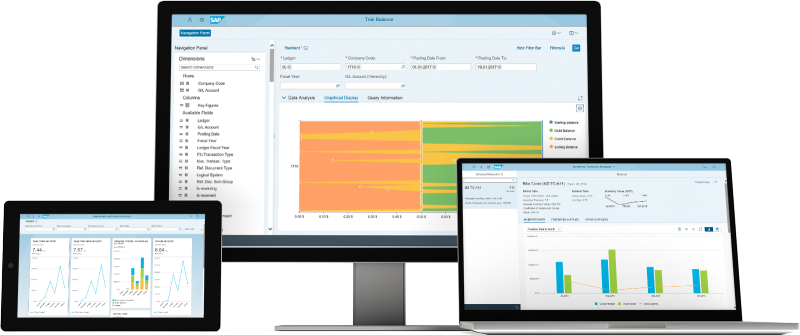 Can Your Current ERP System Compete in the Digital Age?
You do not agree on all questions? Then SAP S/4HANA Cloud is worth a look. SAP S/4HANA Cloud provides all functionalities to let you prosper in the digital era today and in the future.
SAP S/4HANA Cloud Main

Features and Functions
Let's get started
Are you ready for a better, more

productive business?
Stop worrying about technology problems. Focus on your business.
Let us provide the support you deserve.
ACT TODAY FOR BETTER TOMORROW
FILL THIS FORM TO GET A FREE CONSULTATION: